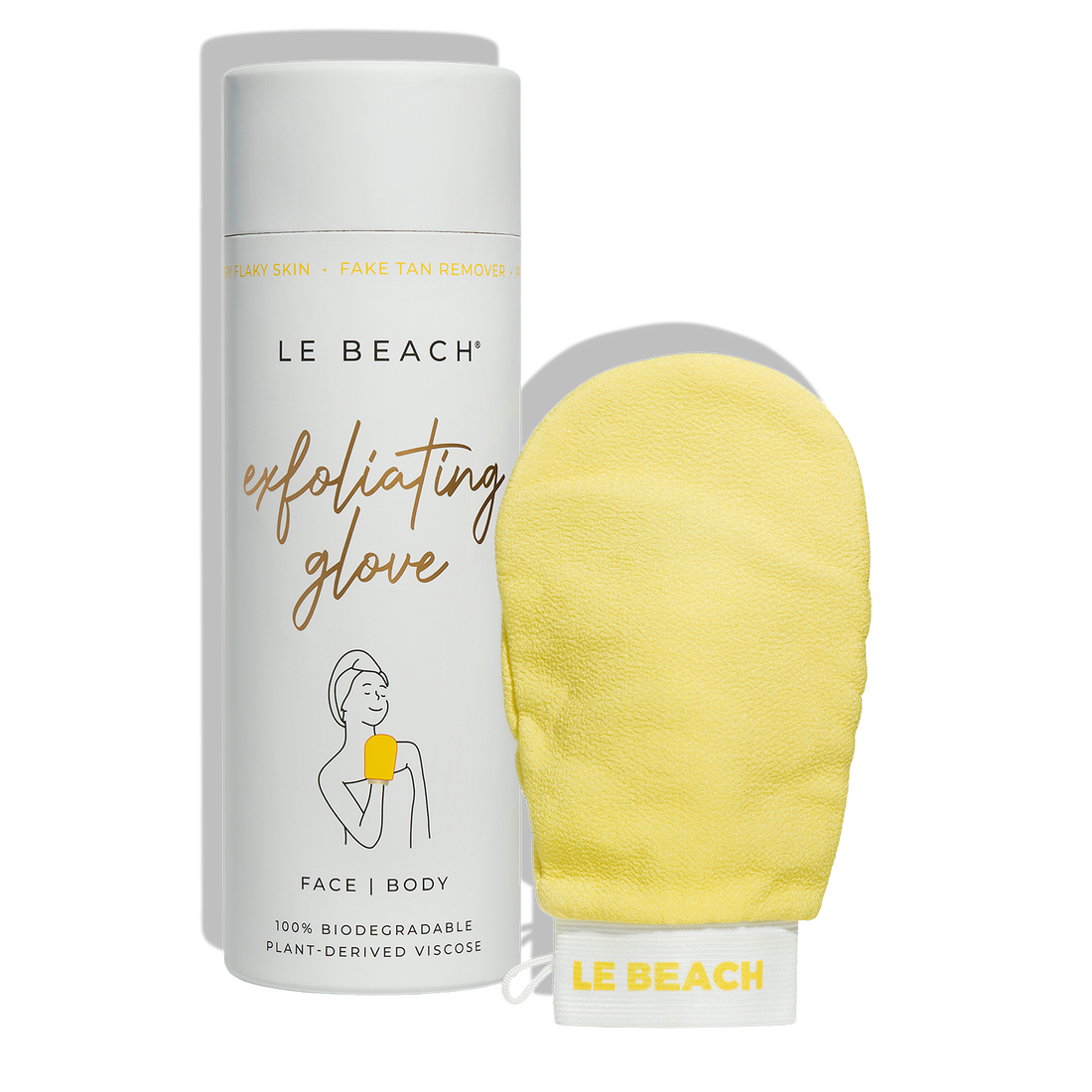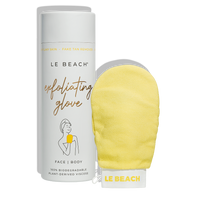 LE BEACH Exfoliating Glove
LE BEACH Exfoliating Glove
Next generation LE BEACH Exfoliating Glove has a double layer and is much more comfortable to use.
Made with 200D thread count for best results.
LE BEACH Exfoliating Glove is your most durable & luxurious with perfect thread-count glove ever! Designed to be used wet or dry for all skin types.
-Removes dead, dry skin
-Prevents ingrown hairs
-Improves blood circulation
-Fights Keratosis Pilaris (also called 'chicken skin')
-Helps remove self-tanner buildup
- Provides silky smooth skin
-Reduces pimples
 Tip: Wish you the best and fastest remove self-tanner and/or spray tan? Use LE BEACH Exfoliating Glove together Sugar Skin Polish to gently exfoliate your skin, let the Sugar Skin Polish work on your skin for a while and then rinse. 
Use on dry skin before shower or on wet skin in the shower